Rob&Sita
We were visiting Thailand when I received her e-mail. She told me she was following my work for quite some time now and she always figured that, if someone proposed to her, she would contact me to be her wedding photographer.
I think I nearly jumped trough the roof when she was telling me she would get married in Canada with Rob, her Canadian husband-to-be. I was keeping my head cool while I was screaming on the inside. But somehow, a couple of weeks later Sita took place at our kitchen table. She ate some sandwiches for lunch with us and told us all about that wedding in Canada.
And I still don't know where it came from, but there I was. It was a hot day in july and I boarded the plane together with Janice. My ticket said I would be flying towards Canada. In my head I was jumping around like a mad woman. I could have never thought their wedding was so amazing. It was so unbelievably laid-back.
When we arrived the day before, everyone from the family kept welcoming us as if we were part of the tribe. Janice and I kept ignoring our jetlag and we kept smiling. After dinner we walked towards the lake with everyone while we enjoyed the sunset. The day after, Janice and I left our motel and we had breakfast at a small bakery. We drove towards the cup and saucer trail to take a hike with the family and their friends. What a hike it was. With all of our gear we managed to get to the top and enjoyed the stunning view while having a potluck (we still haven't figured out where everyone got all that food from on top of that mountain. It was like they were carrying nothing at all climbing it). In the afternoon Sita and Rob got ready for their beautiful ceremony by the lake. It was quite a special ànd personal environment since Rob's parents had just bought the property.
After the ceremony there were some chips and drinks, followed by dinner. When the night came they did their (very funny!) first dance around the bonfire in the middle of the woods. The family decided to teach us how to make smores and we listened to Rob's dad singing and playing the guitar around the bonfire.
We drove towards our motel with a smile. A smile and a lot of new stories and friends.
Dress bride: Asos / Costume groom: Macson / Make-Up bride: bride and mom / Jewels bride: Bijouterie Jamart and Sita's mom / Flowers: picked from the 'Canadian wild' just before the ceremony / Venue: private property on Manitoulin Island / Catering: food from local farms / Music bonfire: Rob's dad / Video: Hermân / Graphic design: Sita Merten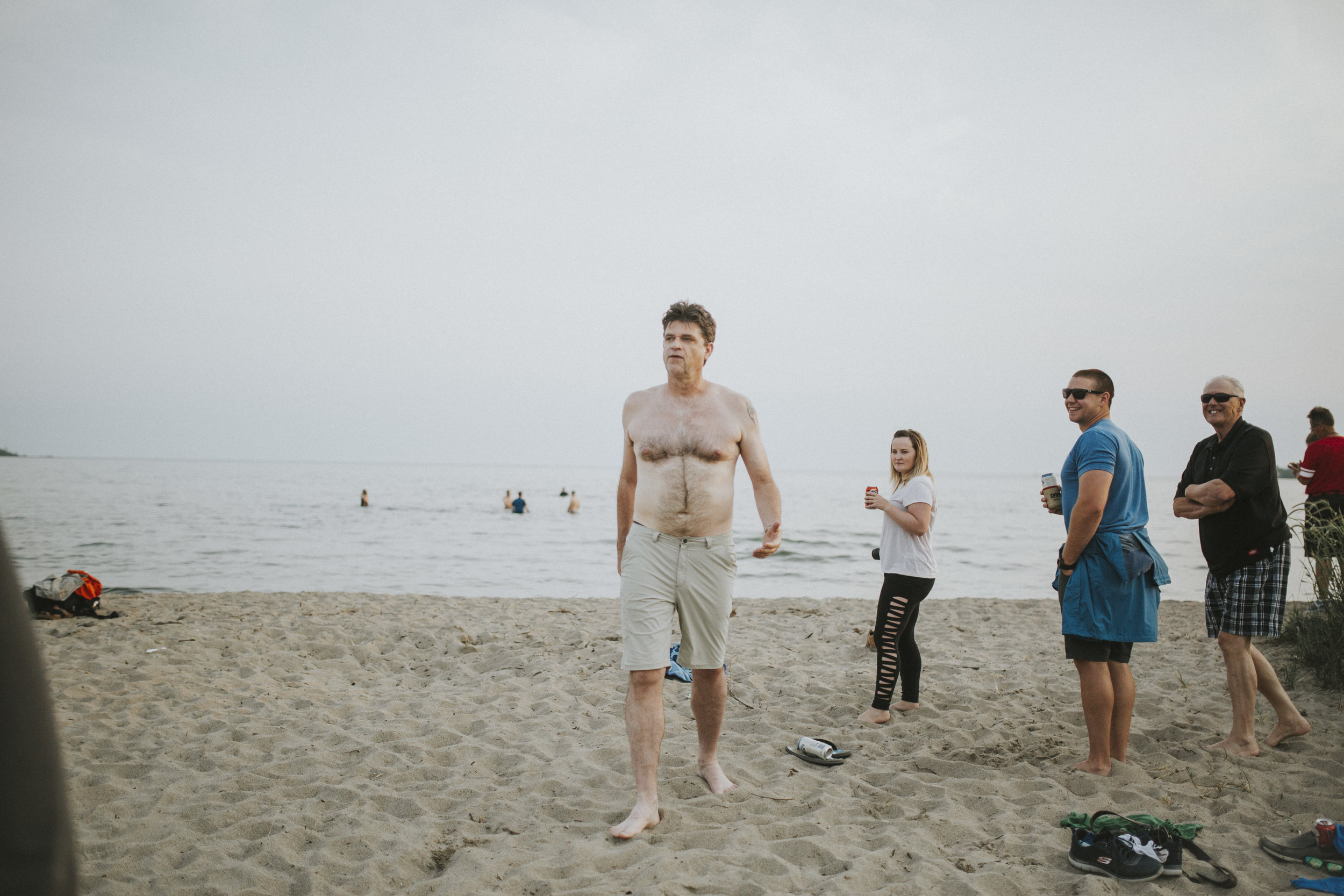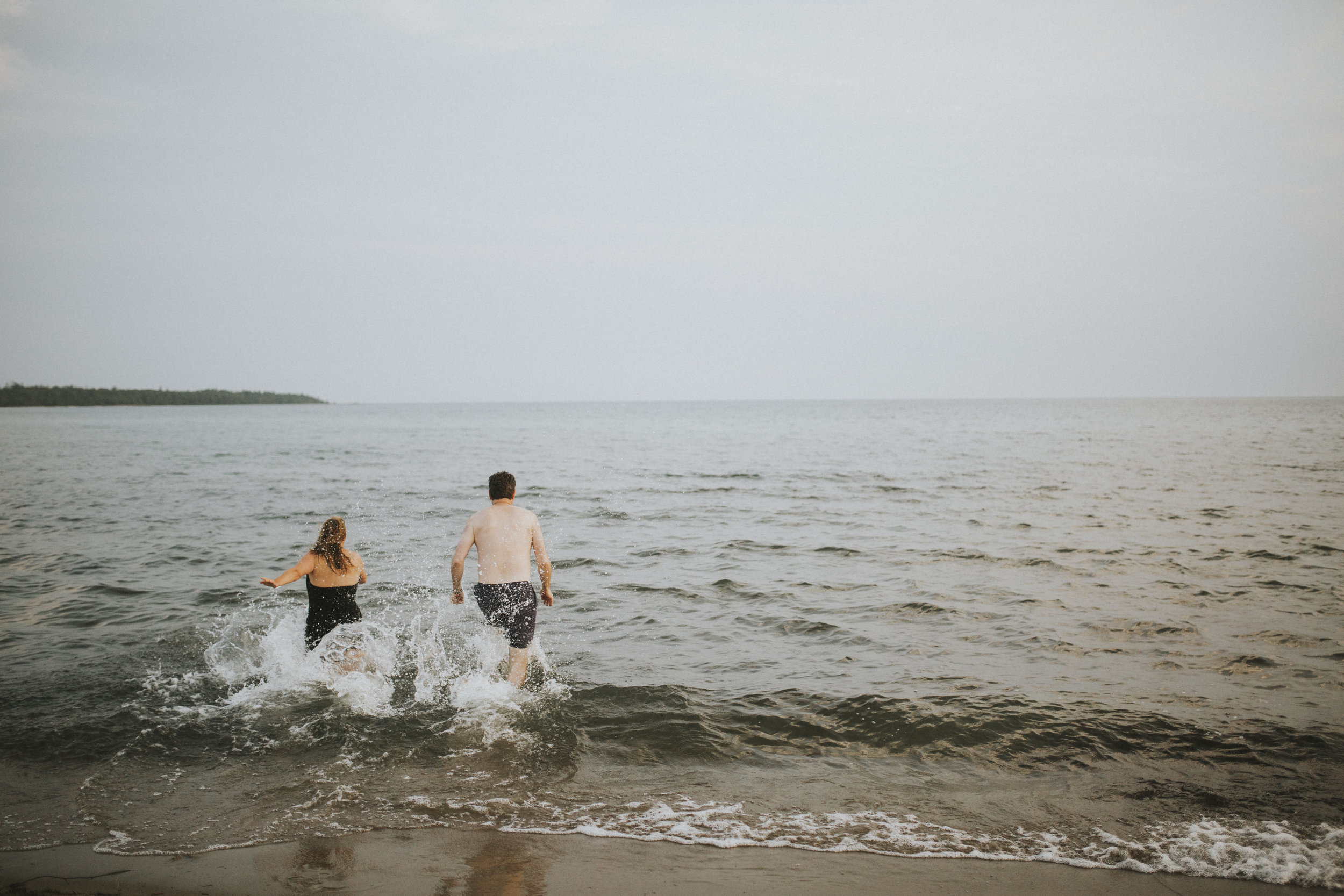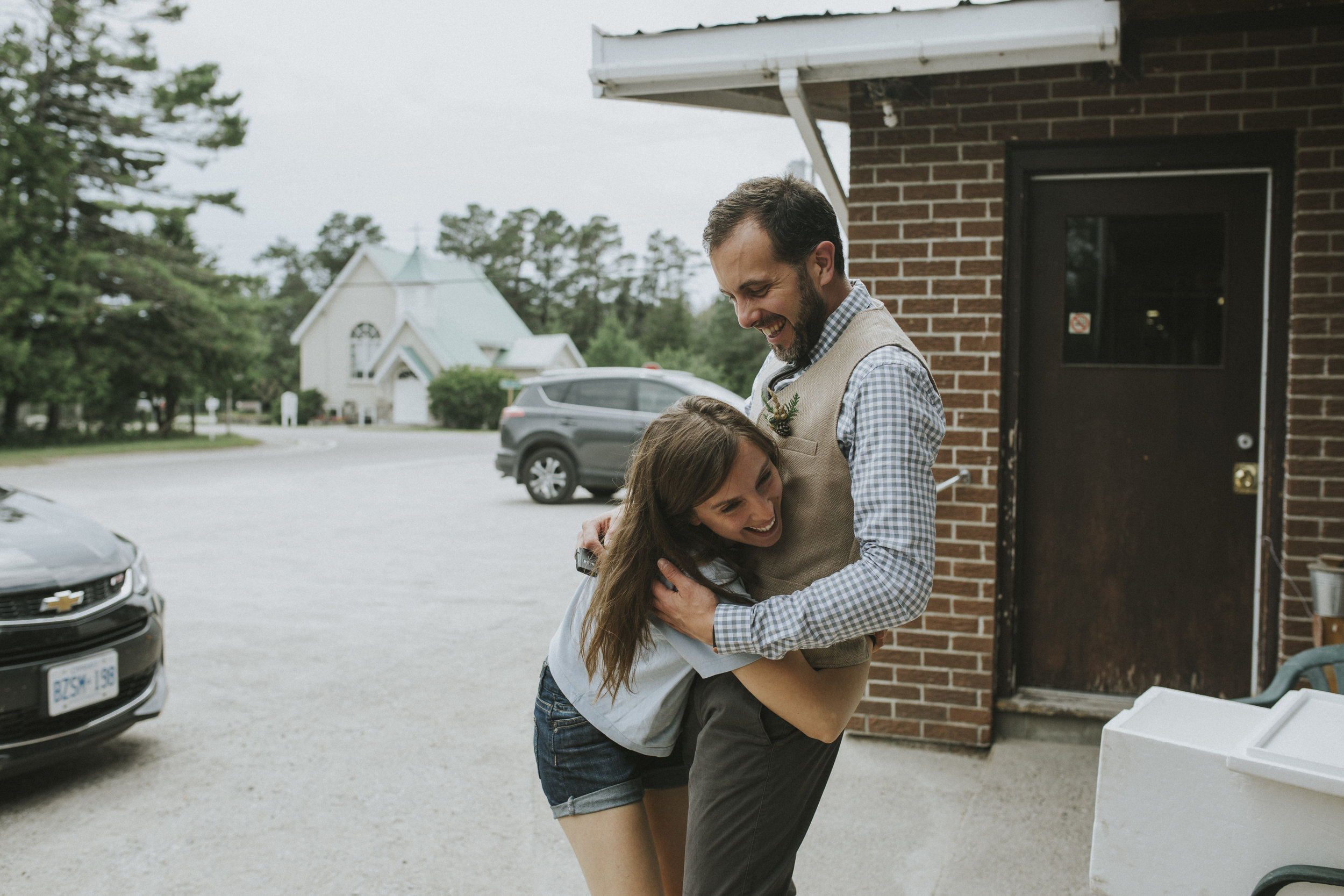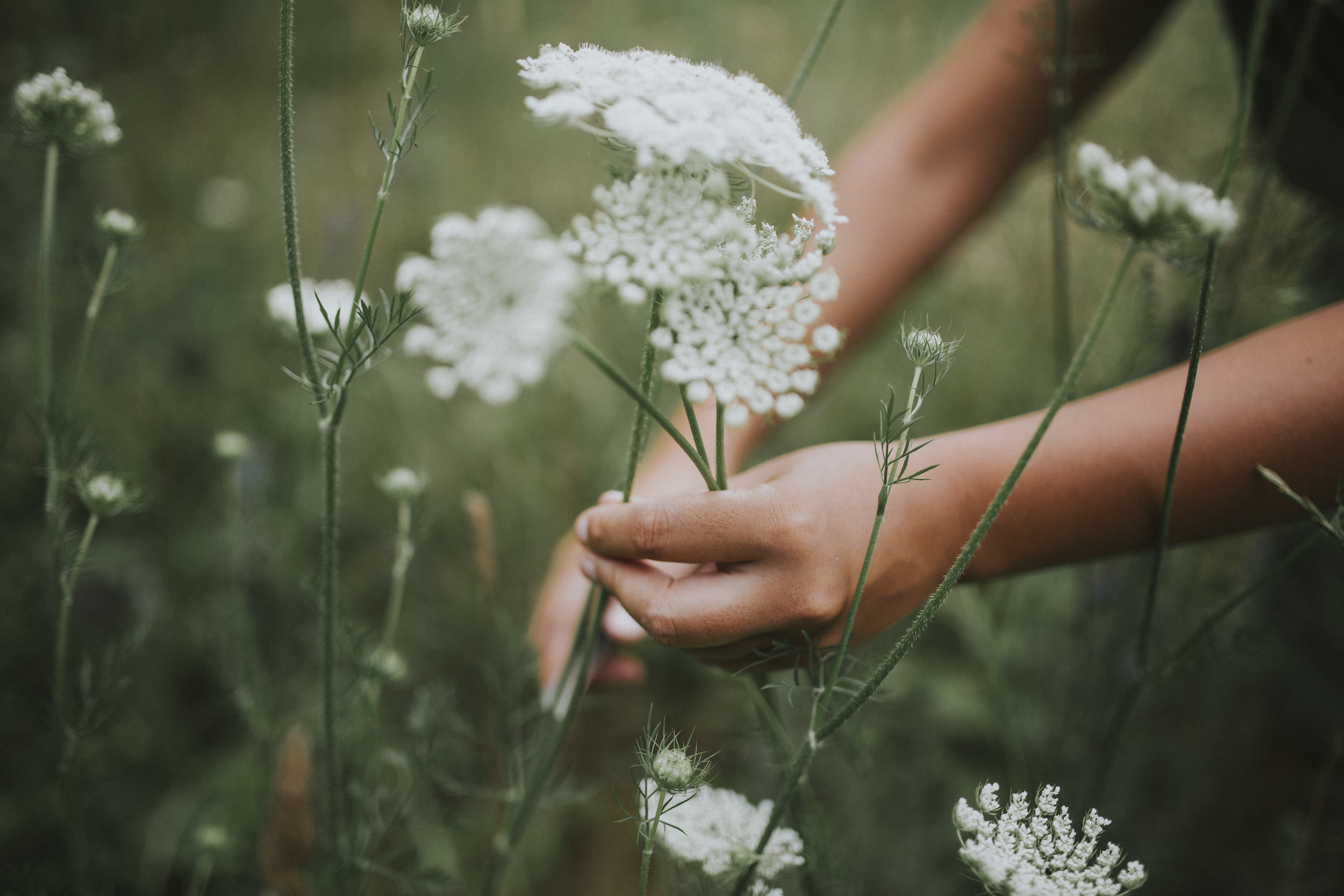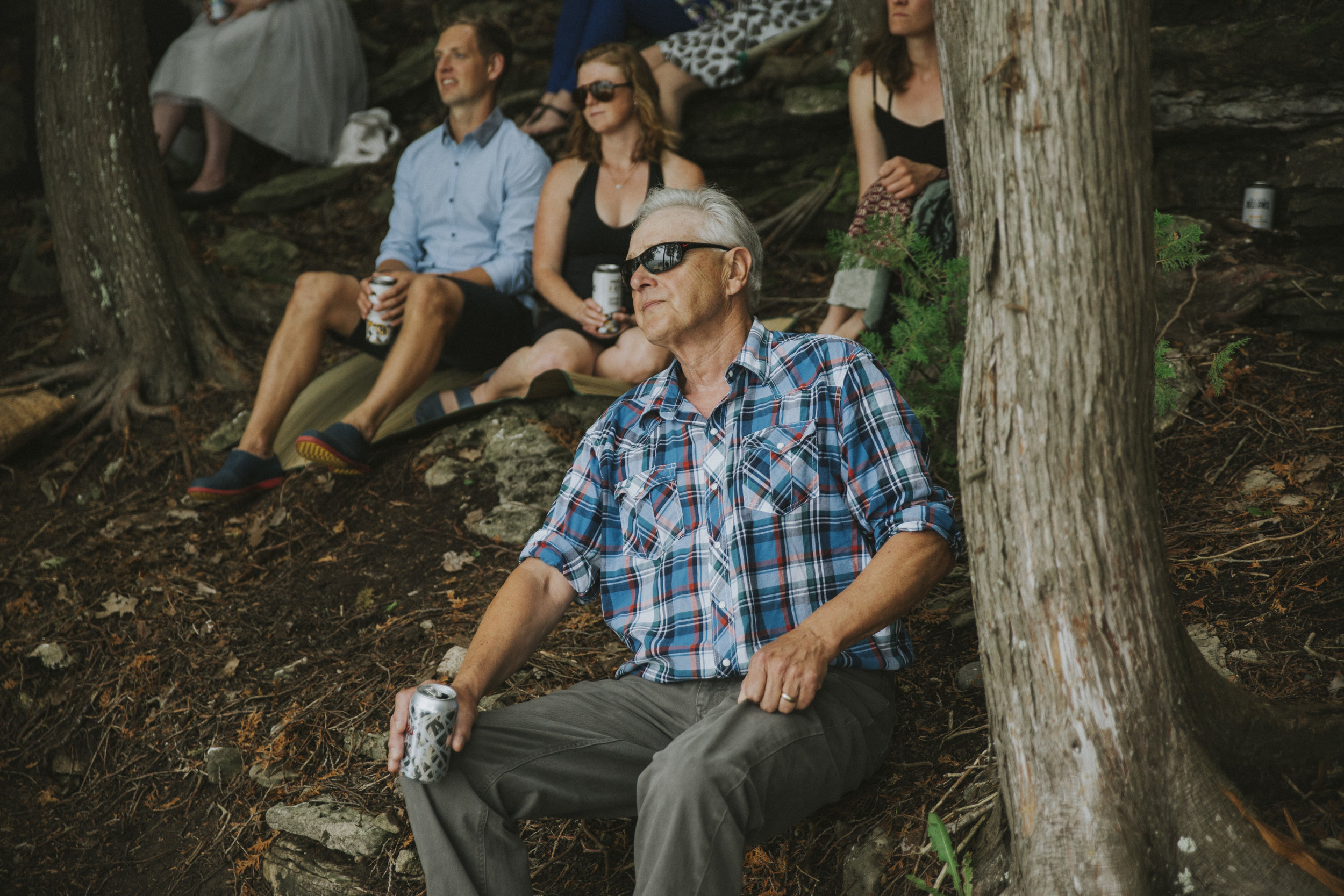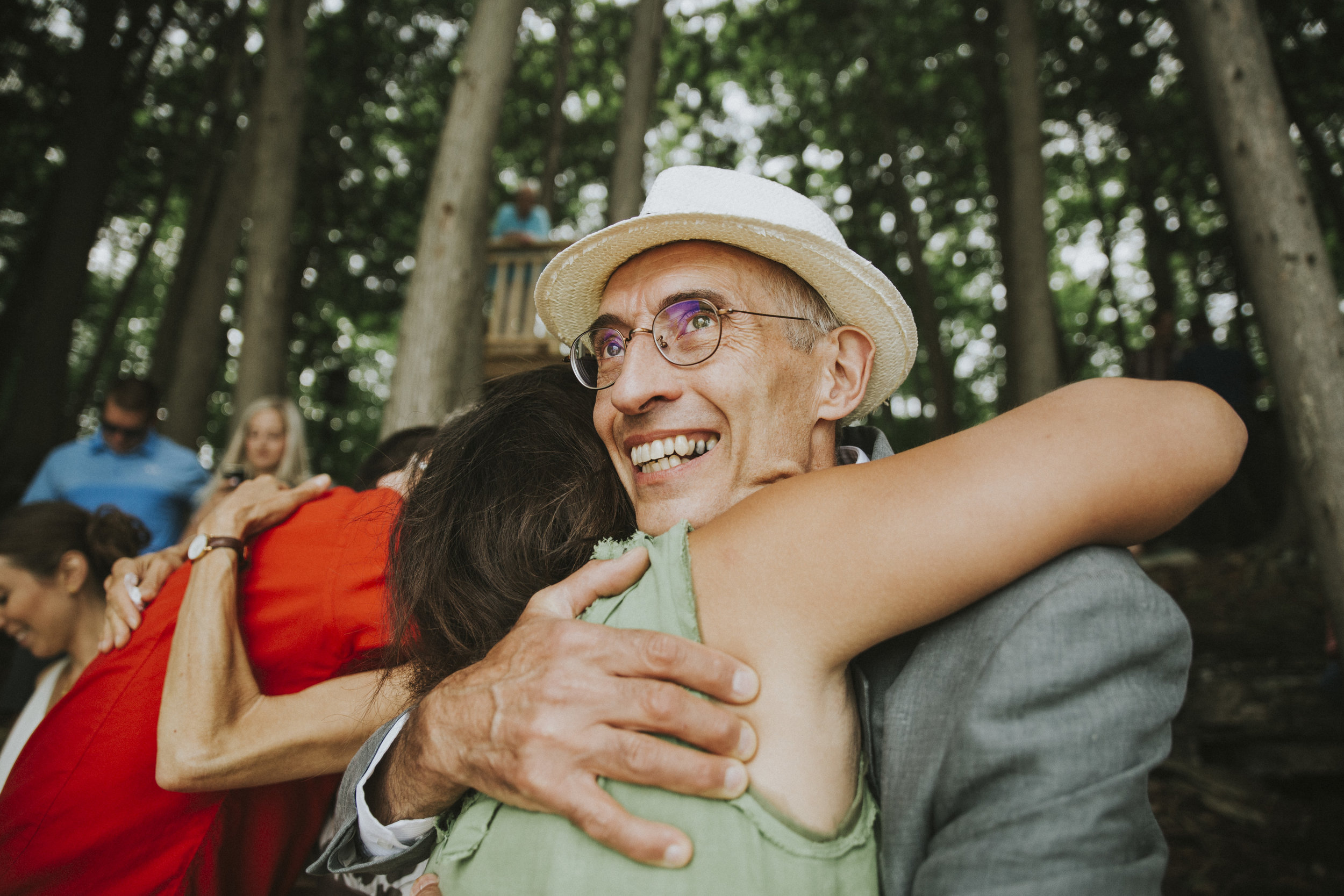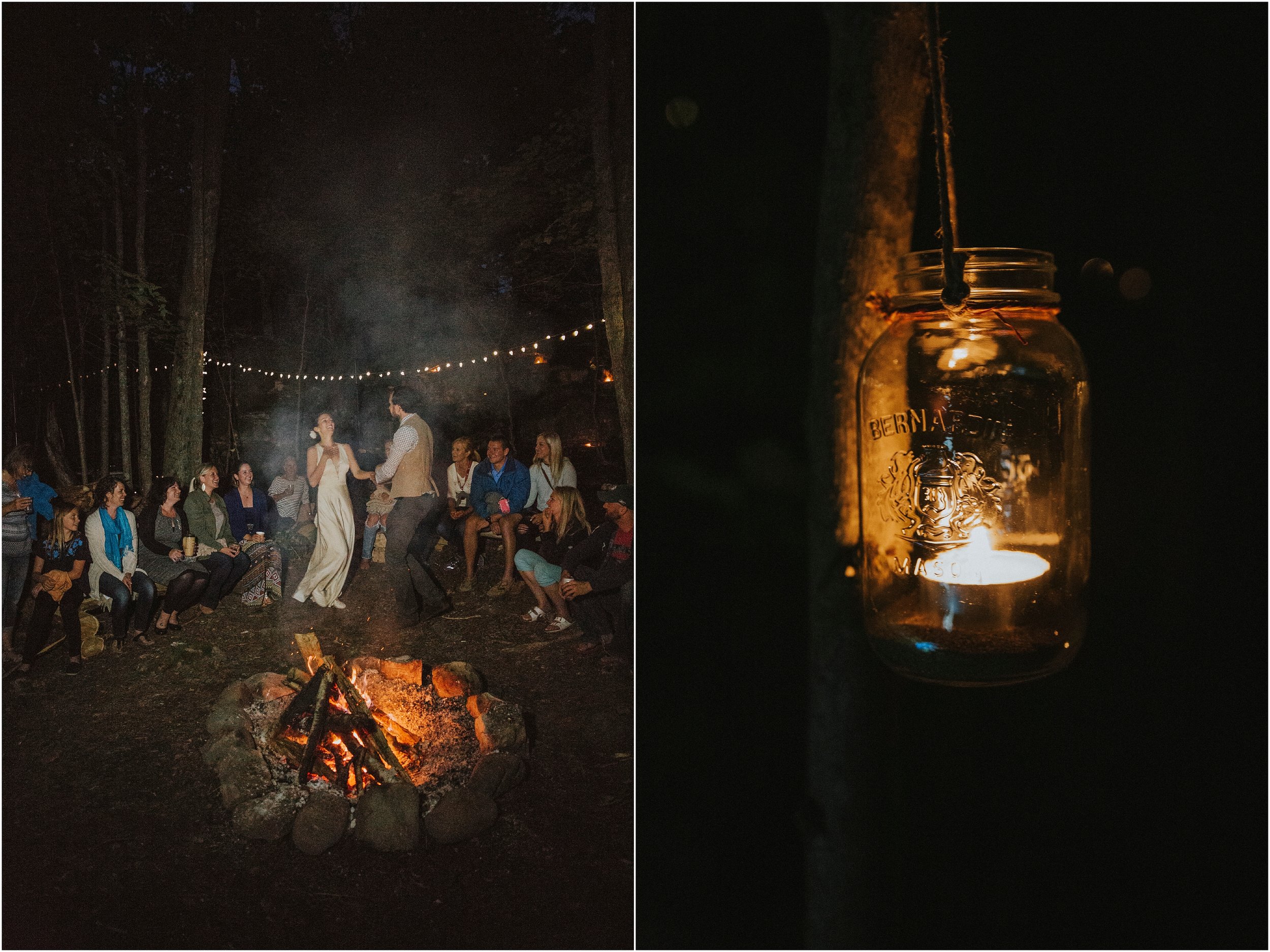 Wedding
Tasja Van Rymenant
wedding, wedding photograph, tasja van rymenant, iktrouwbelgisch, destination photographer, ontario, mantoulin island, manitoulin island photography, canada photography, ontario wedding, manitoulin island wedding, bridal veils, getting married, kinfolk, woodsy wedding, wedding in the woods, trouw, trouwen, trouwen in het bos